She might be a wrinkly 48-year-old mole. He might be a 24-year-old idiot with a stupid moustache and way-not-strong-enough glasses. But so fucking what? Who knows where cupid's arrow will strike? This couple fell in love and decided to get married ...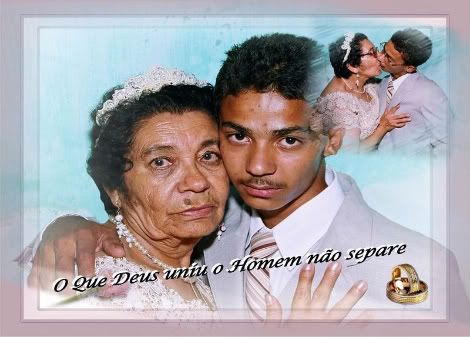 The invites came out nice.
He likes it when she touches his nipples.
A toast to true love with a glass of ice-cold water.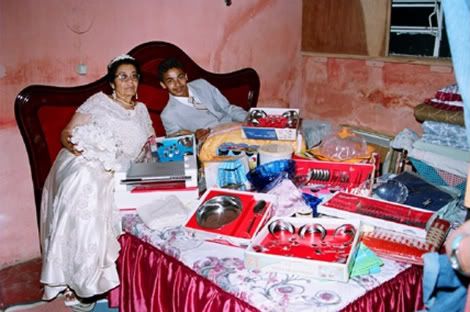 Just look at all the neat stuff they got from well-wishers!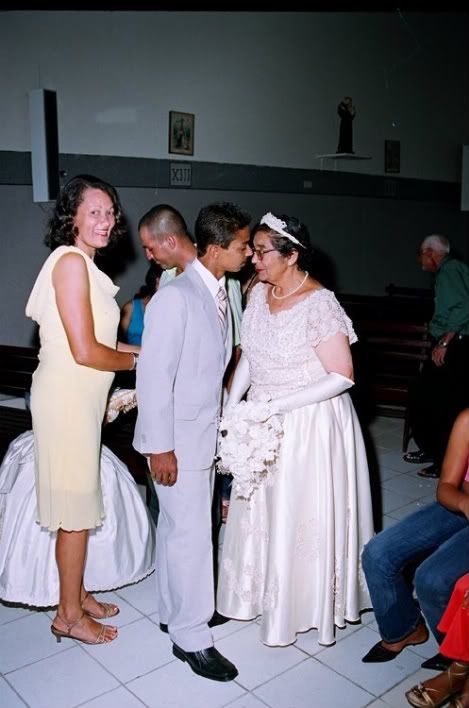 He is
SO
going to tear dat ass up tonight.